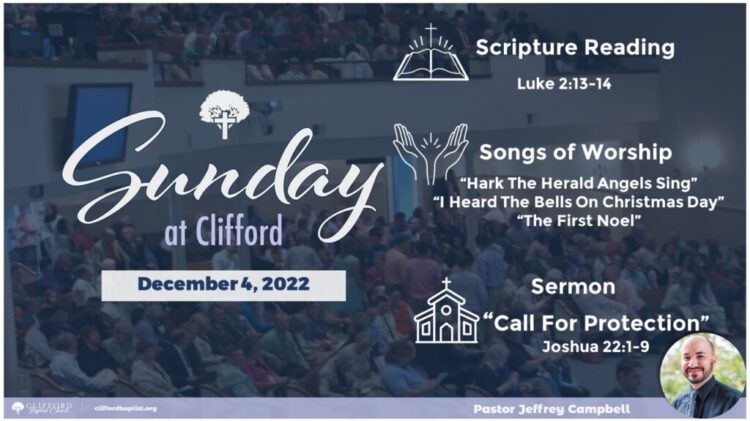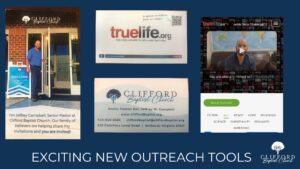 Clifford Baptist Church has two new wonderful outreach tools we would like to invite you to use especially during the upcoming holidays.
One is a gospel track inviting others to Clifford Baptist Church and on the reverse side is an invitation to Jesus Christ.
One is a TrueLife card. This card has the church information on one side and on the backside has a QR code that takes you to a website that has answers to life's hard questions. To preview that site, click here.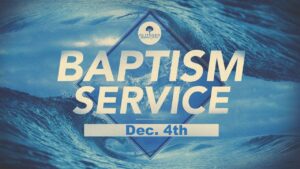 If you are interested in baptism, please contact Pastor Jeffrey this week. Our next service is scheduled for Sunday, Dec. 4th during worship.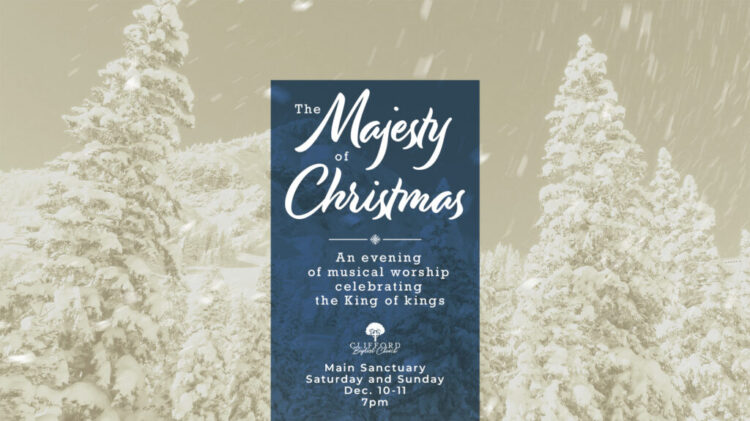 Lottie Moon Christmas Offering
Nov. 27-Dec. 31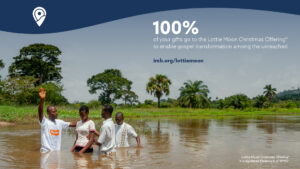 Nov. 27-Dec. 31st we will be receiving the Lottie Moon Christmas Offering for International Missions.  This offering provides approximately half of the International Mission Board's annual budget and 100% of these monies go directly to missionaries serving overseas.  Prayer guides are in the vestibule and specially marked offering envelopes are in the pews. Please pray for our missionaries and give as the Lord leads you.  So far you have given $642.38 towards our goal of $9,500.00.
Poinsettias Orders
Nov. 20-Dec. 4th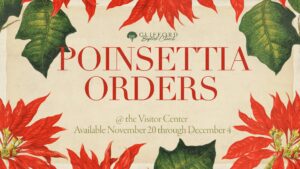 If you would like to order a poinsettia to help beautify our sanctuary for the upcoming holidays, please see a member of the Flower Committee at the Visitor Desk on Sunday, Nov. 20, Nov. 27th or Dec. 4th. The poinsettias will be 6 1/2 red poinsettias and cost $13 each. All checks are to be made payable to Clifford Baptist Church. If you have any questions, please contact Roxanne Higgins at 434-826-0186.
Men's Campfire Fellowship
Dec. 2, 2022, 6:30pm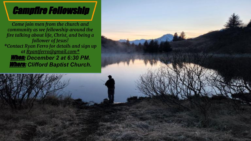 Come join men from the church and community as we fellowship around the fire talking about life, Christ, and being a follower of Jesus! *Contact Ryan Ferro for details and sign up at Ryantferro@gmail.com
Manger Build
December 3rd
Christmas: a time of tinsel, decorating trees, family gatherings, and who can forget the sound of children's hammering ringing in our ears!  Yes, it is almost time for the 2022 Manger Build!
What is the Manger Build?
It is a free community event where we invite men to build a life size manger with their children.  The event is designed to help men learn to lead and share in the true meaning of Christmas.  The manger they build will be taken home and will serve as a family keepsake for years to come.
We would like to invite you to attend! Pre-register by Nov. 24th  at https://cliffordbaptist.org/events/mangerbuild2022/ so we can have material for everyone. 
For more info, call 434-277-3703
Ladies Christmas Celebration & Ornament Exchange
Monday, Dec. 5, (7-8:30pm)
Ladies, join us on Monday, Dec. 5 (7-8:30pm) in the Social Hall for a time of fellowship and focus on the wonder of the season! Please bring a wrapped ornament (value no more than $10)
RSVP by Dec. 1st to Glenda Wray Jennings glenluck@hotmail.com or call 434-238-8282.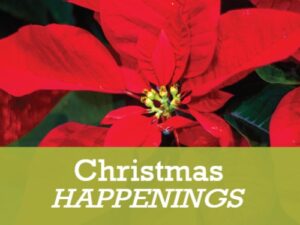 Dec. 10th & Dec. 11th, 7pm – The Majesty of Christmas: A night of Worship
Dec. 24, 5pm-Christmas Eve Worship

Christmas Day – Worship Service Only (no Sunday School)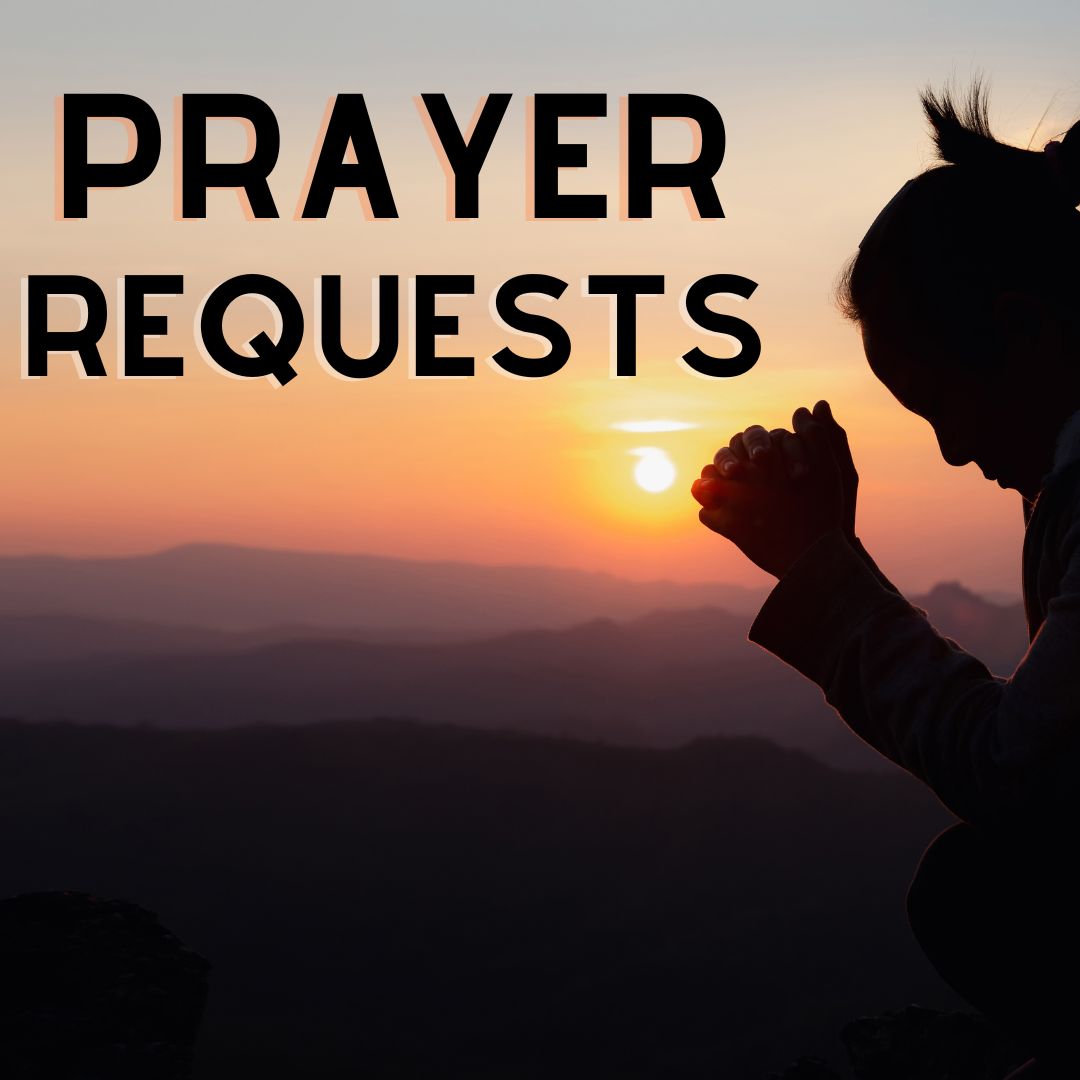 If you would like to get a weekly copy of our prayer lists (which are included in our weekly email), please be sure to subscribe to our email by going to our website https://cliffordbaptist.org/connect and sign up under the communication sign up tab.